CarolsToGo Trailers
Invite Carols to your next party! Be the talk of the neighborhood with your very own
"Food Truck"! Your guests can walk up and make a selection off of a menu you design!
Or Invite our Mobile Kitchen to the venue of choice and Anita & her staff will
prepare your formal event, right on premise! So next party or event invite Carol's!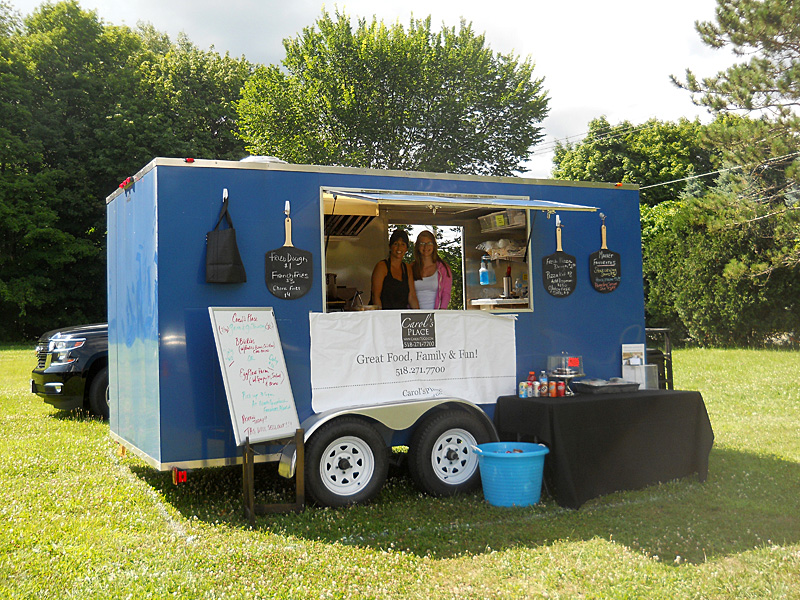 Our Blue Trailer at one of the Farmers Markets we attend. Look for us!
Sports Events - Church & School Events - Block Parties
Weddings - Showers - Birthdays - Anniversary
Graduation - Luncheon - Dinner Party
Pool party - Barbecue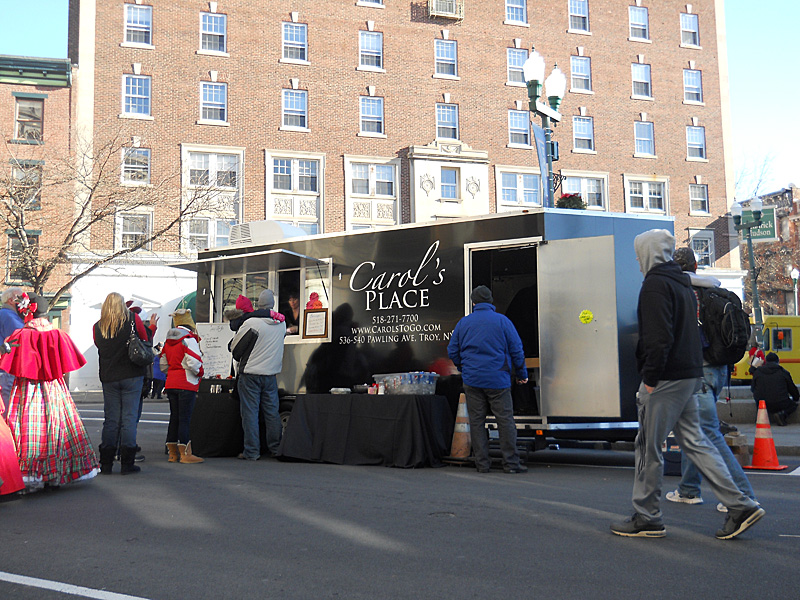 Our Black Trailer at the Troy Victorian Stroll
Call Anita at 428-8086 or email her at "CarolsToGo@yahoo.com
"